Condo Kitchen Remodeling Tips
Condo kitchen renovations can transform the look of your whole main floor area. Regardless of your budget, kitchen size, or floor layout, you have many options when it comes condo kitchen remodeling. An upgraded condo kitchen design will add function, beauty, and value to your condominium.
White & Bright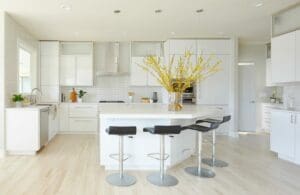 White cabinets are great for smaller spaces or condo kitchens without a window because they look lighter and more spacious. The neutral tone goes with every color so you can really personalize your kitchen condo design to create a room that perfectly reflects your personal style and taste.
Dark Cabinets, White Backdrop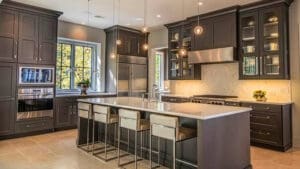 Painting cabinets in bold, dark neutral colors continues to be a highly popular trend in condo kitchen design. Dark colors like grey, brown, or black create a bold contrast against white walls.
Colored Backsplash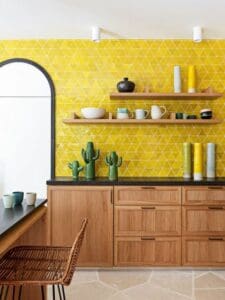 Backsplashes have become a must have in today's contemporary condo kitchen design. Not only do the tiles protect the walls from moisture, grease, and dirt, but the colored tiles add a whole new level to your kitchen's décor.
Backsplash tiles come in a variety of colors, textures, sizes, and shapes so you have endless options when choosing the backsplash to best suit your kitchen condo remodel.
Colorful Kitchenware & Accessories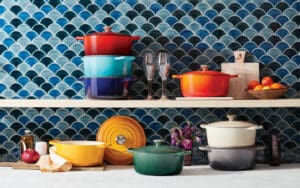 Today kitchenware comes in a variety of colors, patterns, and themes. If you are limited in how much you can do with your condo kitchen renovations, or have a small condo kitchen, vibrant colored dishes, pots, cutting boards, and other kitchen appliances can be placed on your counter or stove top to add a beautifully modern touch to your cooking area.
Natural Elements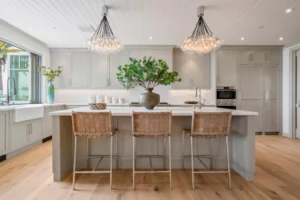 Natural elements like plants, fruit, flowers, and wood grained features can be used to add color and texture to your condo kitchen. The natural elements are a perfect way to bring the outside inside. Natural elements like plants, wood panels or kitchenware, and produce are a highly popular addition to any contemporary condo kitchen design.
Kitchen Fixtures & Hardware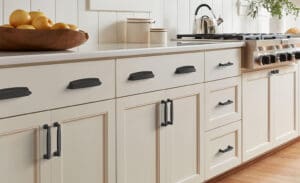 Fixtures and hardware are essential in condo kitchen renovations. When planning any condo kitchen remodeling project, choosing the right light fixtures, taps, and cabinet hardware will finish your kitchen condo design and complete your look whether it's contemporary, rustic luxe or modern.
Peninsulas or Islands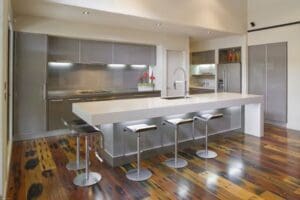 Open condo kitchens are popular in today's condominium plans. Creating an open kitchen will make your whole floor plan look bigger, more spacious, and brighter. Islands and peninsula's add storage, work space, and function. Chairs or stools can be added to turn your island or peninsula into a multifunctional working and dining area.
At Avid Contractors, we have years' of experience in condo kitchen renovations. We work closely with every client to remodel a kitchen condo that fully meets their needs. If you're planning to renovate your kitchen we can help turn your vision into reality.
Give Us A Call 833-GET-AVID for a free consultation on your condo kitchen remodeling plan. You can also email info@avidcontractors.com, or click on our logo below to get your project started!