CONDO RENOVATION RULES: WHAT TO KNOW
If you are considering remodeling your condo, you want to make sure that you are up to speed with all the rules and regulations before moving forward with any project.
Lets take a moment to break down the major condo renovation rules that any unit owner should keep in mind
Renovating a Condo Rules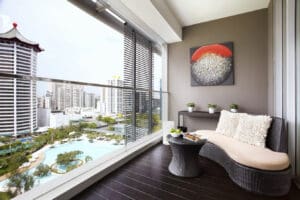 Homeowner Associations (HOAs) or Condo Owner Associations (COA's) are responsible for managing condo communities. These Associations have tight control over establishing rules that unit owners must follow, especially when it comes to remodeling.
Due to the fact that condos are attached to other units, condo owners are often under many more regulations when it comes to remodeling a unit than single-family homeowners.
Before beginning any renovations, it is critical to examine your HOA's condo renovation rules to see what is permissible. You can find these guidelines laid out in the Covenants, Conditions, and Restrictions (CC&Rs).
If you don't follow your HOA's condo rules, the board may subject you to fees or court time, neither of which are fun to deal with. So to avoid these repercussions proactively stay informed and in accord with the CC&Rs
A common misconception is that small condo remodeling projects do not need approval by the condo association, so some condo owners find themselves spending a lot of money restoring their condo units to their original design because they failed to get approval before construction work has commenced.
Nevertheless, one of the advantages of hiring a professional renovation contractor is that they are familiar with the complexities of condo renovations. There are permits that may be required and condo renovation rules to comply with. An experienced contractor will know how to navigate.
Can you Remove Walls in a Condo?
Many condo owners remodeling inquire if they can remove a wall in their condo. While the answer is generally  'yes', the unit owner must first go to the HOA board for approval.
Because condo units share walls and floors with neighbors, remodeling requires consideration of the building as a whole.
The COA wants to be sure that the removal of your interior walls won't result in damage of the condo or the integrity of the building.
What is Considered a Structural Change in a Condo?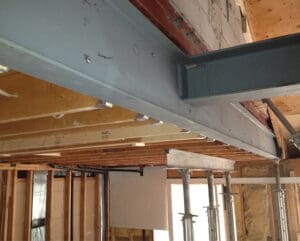 Unit owners require permission to remove a wall is because it is considered a structural change.
So what exactly is a structural change in a condo?
In many COA bylaws, when defining structural change, a standard clause reads, "Nothing shall be done in any unit or on the common areas which may impair the structural integrity of the building or which may structurally change the building."
Based on this definition, a structural change involves changing your condo unit's original floor plan and knocking down walls.
Therefore, if you are interested in changing up your condo's floor plan, be sure to get the go-ahead from your board before beginning remodeling.
With a better understanding of the rules involved in renovating a condo, hopefully you feel more confident moving forward with your next remodeling plans.
If you're looking to add a little TLC to your floorplan, you came to the right place. Avid's experienced contractors are well versed in the condo market, and can help you add your own personal touches to your existing space, or your brand new "move-in ready" home.
Need some additional renovation ideas for your condo? Click the Avid logo below…