HOA's go through a lot of repairs and maintenance work. And while it may be tempting to go with an unlicensed professional that offers bargain-basement prices, it is always best to hire a licensed contractor.
Why Should Your HOA Hire a Licensed Contractor?
Common areas in an HOA community require constant maintenance and the occasional repair work. Because of the costs involved, you might feel like it is a smart decision to save money by employing an unlicensed contractor. After all, you are getting a great deal while simultaneously getting the problem fixed.
But, there is a reason unlicensed contractors can offer impossibly low rates. For one thing, they have no licensing fees and bonds to pay. They also typically skimp on liability insurance and workers' comp or forego them completely. Because they eliminate such costs, unlicensed contractors have the ability to charge lower prices while still earning a profit. These cutbacks, though, can put your homeowners association at great risk.
If you still remain unconvinced, here are the most important reasons you should hire a licensed contractor…
Fiduciary Duty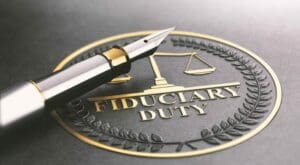 First of all, as a member of your HOA board, it is your fiduciary duty to act in the interest of the community. That means doing your due diligence and hiring a professional with a general contractor license.
You might feel pressured to hire an unlicensed contractor because they offer really low prices. But, it is not always within the community's best interests to save money if it means cutting back on quality. Unlicensed contractors are risky not only because they lack the proper insurance but also because they tend to lack experience as well. This often results in poor-quality work, leading to homeowners possibly injuring themselves.
Governing Documents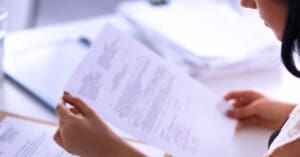 Some associations have it written in their governing documents that only licensed professionals can be hired. Others, though, do not explicitly say so. But, if your governing documents require you to comply with federal, state, and local laws, then there is a good chance your association must employ a licensed contractor and obtain the proper HOA construction permits.
It is also fair to argue that violating the governing documents is a breach of your fiduciary duty. This applies even if your governing documents do not expressly state any licensing requirements.
Insurance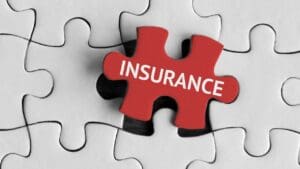 As you know by now, unlicensed contractors can significantly slash their prices because they tend to skip purchasing insurance. In contrast, a licensed contractor comes equipped with all the necessary insurance and designates the association as an additional insured. This includes liability insurance and workers' compensation.
Insurance may not seem important to the untrained eye, but it is something your association can't do without. If someone gets injured at the construction or maintenance site, a licensed contractor can cover it with their insurance. In comparison, when you hire an unlicensed contractor, your association will need to shoulder all the damages and fees.
Legal Requirements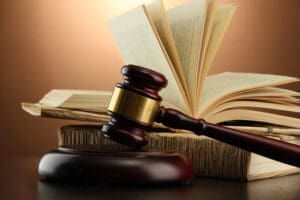 There are certain federal, state, and local legal requirements to follow when it comes to construction, maintenance, and repair work. These requirements, though, can vary from place to place. They often involve conducting inspections and safety examinations as well as necessary permits.
Licensed contractors already know what legal requirements they must comply with because they are well-versed in the subject matter. On the other hand, an unlicensed contractor may not understand these legal requirements and put your association at further risk.
Business Judgment Rule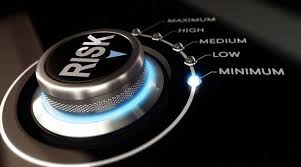 Residents may expect a lot from board members. But, more often than not, you lack expertise when it comes to accounting, construction, maintenance, and other aspects of community management. After all, you are just a volunteer and are by no means a trade expert.
When homeowners claim you have breached your fiduciary duty, your best defense is to point out that you deferred to the judgment of capable professionals. You hired a licensed contractor to inspect and conduct construction work. Therefore, you are afforded protection by the business judgment rule, which shields you from personal liability. If you hire an unlicensed contractor, this protection no longer applies to you.
Requiring Homeowners to Hire Licensed Professionals?
Clearly, it is a must for homeowners associations to hire a licensed contractor. But, what about individual homeowners? Should the HOA require its members to employ licensed contractors for work in their property or unit as well? The answer is trickier than you might think.
Check Your Governing Documents
The first thing you should do is to check your governing documents. If they already contain a provision requiring homeowners to hire a licensed contractor, then you have nothing to worry about. You may find this provision in the section that talks about architectural control or review. This provision may appear explicitly or implied. Similarly, if the laws in your state or city say that licensed contractors must be employed for work on the property or unit, then you have the green light to require it.
Striking the Right Balance
You can require homeowners to secure a licensed contractor for work on their property or unit, but it is important to be mindful of the situation. No good can come out of being too restrictive or domineering, but the same can be said about being too loose with the rules.
As such, you might consider requiring licensed contractors for work that involves structural elements or the common areas in any capacity. It is also a good idea to make it mandatory for contractors to sign off on the rules of the association. This can also mean requiring them to use only certain elevators or spaces to store equipment as well as requiring them to only work during specific timeframes.
The Final Verdict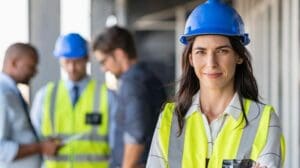 Should a homeowners association hire a licensed contractor? The short answer is a resounding YES!
Hiring an unlicensed contractor may come with lower prices, but this puts your association at huge risk of liability. A licensed contractor, on the other hand, has all the necessary insurance policies, secures the right permits, and generally has more experience.
Projects & Maintenance Made Simple
Does your HOA have an upcoming construction or ongoing maintenance project? Request a proposal today!
Call us at (833) GET-AVID or email us at info@avidcontractors.com