At one point or another, most homes will require a renovation or remodeling. As you can probably guess, there can be concern of insects and rodents infestation during any remodeling project. Incorporating a pest management practice during and after the renovation process is fundamental if you don't want to be stuck with pest issues down the road. Aside from being a nuisance, certain pests such as rodents and cockroaches carry pathogens breeding ground for dangerous diseases. Termites can threaten the solidity of the structure of your home. All in all, it is of utmost important to keep professional pest management services involved before, during, and after the remodeling project.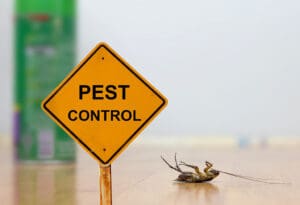 Before the Renovation:
Step one is to assess the pest activity in the area your house is in. This makes it easier to determine the amount of treatment necessary to eliminate pests effectively. Avoid wood to ground contact and use non-cellulose building material for construction. This will minimize the chances of termite infestation.
Inspect the Raw Material:
Inspect materials for construction before use. Pests can also find their way into your house through already infested material. You can prevent potential damage before you even start by using construction materials that are free of pests. Professional termite services can help to identify and eliminate this issue quickly and effectively.
Help from the Professionals:
Hiring a pest management specialist will help you smoothly carry out the remodeling process with no pest hiccups. They will guide you on preventive measures like laying bait traps around the building exterior and near construction materials.
During the Build:
As renovations begin, your residence can become more receptive to pests. During the remodeling process, you must stay cautious and one step ahead at all times while taking precautions. If your project involves water or pipes, ensure that you have a proper drainage system in place. Water attracts pests, and it's essential to keep the water storage and drainage clean at all times.
Make sure that any new windows, doors, or fixtures are tight and secure against their frames. Screens and weather strips may also help to ride of any potential openings for pests. In order to reduce the likelihood of problems, always keep the house and surrounding areas as clean as possible. Make sure to clean after any discarded food, trash, and wood debris, all of which can be fodder for pests.
Project Completion:
There are a few additional steps to be taken after a remodeling is complete. One way to attract less flying pests would be to install sodium lights. Avoid placing plants too close to the house – it can be an excellent breeding ground for pests.
Whenever it comes time to make significant changes to the whole house, whether adding a section to the home or constructing an entirely new one, never overlook pest management. Hiring a professional pest specialist will help from start to finish to make the house secure and free of any pests.