Reduce Association Maintenance With These Reno Projects
Constant building maintenance can be a massive issue for any Association, especially one with many units. However, reducing the amount of maintenance you have to do doesn't mean you have to reduce the quality of the property! These are some of the best ways to update your Association's assets and become low maintenance!
1 – Fresh Siding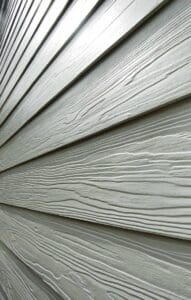 Siding is an essential part of many properties. It ensures that the building is safe from water intrusion, debris, insects, and even sound that can otherwise make its way into a property. When updating your property, look into steel or concrete board siding that will last for as long as possible without the risk of having to update it, correct cracks, or deal with rot.
Steel siding is long-lasting, can be painted whenever you want to update its look, and will ensure that, come rain or shine: your property is safe and well protected.
2 – Updated Windows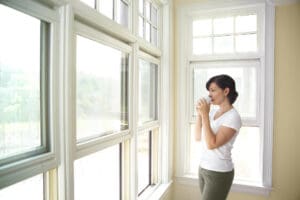 Windows are an issue that comes up for every property owner. The problem is figuring out when to update them, what they should look like, how protective they should be, and how much money to put into them. So if you're revamping your windows, take the time to make sure you're considering all of your options.
For aesthetics, it's a good idea to consider single hung vs. double-hung windows to find which will visually fit your buildings the most. Beyond this, you should also ensure that they're storm-resistant so that you won't have to head out and check on them any time there's a storm coming. This preparation will also help residents save money on heating and cooling, which is a perk everyone seeks out.
3 – Insulation to Cut Down on Heating and Cooling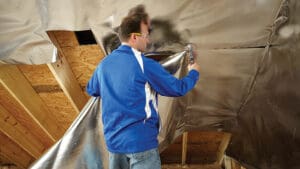 Beyond windows: well-insulated windows are the primary way to keep down overall heating and cooling costs. Good insulation will ensure that the building can keep in as comfortable a temperature as possible while blocking insect life, noise, and moisture the same way that steel siding can. In addition, ensure that the entire building is well insulated, since this will also cut down on noise issues.
4 – Flooring That's Built to Last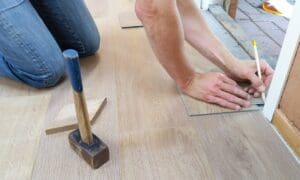 The foundation within your property should last as long as possible. To make sure your board and batten siding will look great forever, ensure the build of your floor is from materials like vinyl that looks like wood. Although vinyl has had a rough reputation in the past, it's changed and upgraded within the last ten years to last a long time and look incredible while it does it. Natural wood floors are easy to scuff and can quickly get ruined with water damage. Using products that are both waterproof and UV stable will ensure a consistent look for many years to come.
5 – Moisture-proof Paint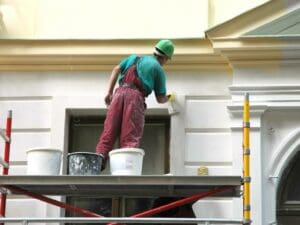 Paint is something that many Associations cut corners on. One of the most damaging things in nature is water. When water, or moisture in general, makes its way into your property it can cause damage like rot, mold, or other issues that will lead to an expensive repair or replacement of many parts of any residence.
Use high-quality moisture-resistant paint that won't smudge or stain from being washed or spilled on and will leave your areas feeling fresh and brand new. Try to go with neutral muted colors, avoiding anything too drastic, including bright white that might make a room look too bright or sterile.
Exterior paints are just as important, as they are the first barrier for your home against the weather and other outdoor intrusions. Using a high quality exterior paint has been a popular choice, but now pigmented epoxy coatings are available that can outperform any latex or acrylic paint. By creating a thick shield on the surfaces they are applied to, these epoxy coatings function much like an armor coating on the outside of homes. These specialized coatings can last upwards of 30 years with little to no maintenance required after application, unlike paints which need to be reapplied every 5-7 years.
6 – Keyless Entry Doors & Locks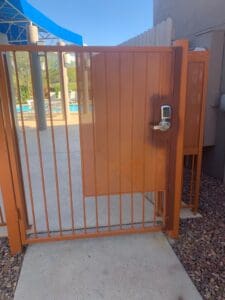 One of the most common reasons why people need to call maintenance is because they've locked themselves out. It's also the number one complaint voiced by Association members. It's now easier than ever to upgrade shared space locks with keyless entry options. This easy upgrade will ensure that you can reset amenity codes or perform general maintenance less than once every five years (when you have to replace the batteries) for these devices.
Make it clear to Association members that it's up to them to safeguard the codes and ensure that you seek out high-quality locks.
This simple switch will save you a surprising amount of time and it's a significant perk for future homeowners. They can set and give codes to guests and immediately turn those codes off or change them whenever they want to. There are also several "touch-free" options available which allow members to use smartphones and Bluetooth to access areas normally kept under lock and key.
Establishing and training your staff how to operate such a system will ensure happy, instantaneous resolutions to lockouts that will leave your members smiling.
Work Smarter, Not Harder…
Maintenance Doesn't Have to Be 24/7! Although we must do what we can to ensure properties are well taken care of, it's better if we don't have to constantly update them. Taking some of the tips above into consideration for maintaining and editing your Associations spaces will help you ensure they last longer, protect better, and leave homeowners and guests thankful for their ease of use for many years to come!
Ready to convert your Association to a low-maintenance one?
We Can Do That!
CLICK HERE to Contact Avid Contractors TODAY!